Ribera del Duero D.O. Reveals Exceptional Top 100 Selection
Ribera del Duero D.O. is unveiling its fifth annual Ribera del Duero Top 100 Selection at a tasting in London today, with every wine featured on the list scoring a remarkable 94 points or more for the first time ever.
Meticulously chosen by Tim Atkin MW to showcase the diversity of the region's terroirs, the undeniable quality of its wines and emerging modern styles and blends, the Ribera del Duero Top 100 features an impressive and exciting collection of red and white wines, ranging from elegant and refined Reservas and Gran Reservas produced by some of the region's best-known estates to exciting Crianzas and Cosechas crafted by a new generation of talented young winemakers.
"These exceptional scores are a reflection of the increase in quality rather than score inflation. Every year, I am heartened by the general shift in style – at least among the top producers – towards greater elegance, freshness and balance and away from power, alcohol and reliance on colour and oak rather than fruit and acidity," comments Tim. "This is an exciting time for Ribera de Duero as it starts to shed its 'big and oaky' image, and people begin to discover the diversity that the region offers."
"We are delighted to have welcomed Tim to Ribera del Duero earlier this autumn and to be sharing this exciting new list", says Pablo Baquera Peironcely, Marketing Director of Ribera del Duero D.O. "It shows just why our wines need to be discovered and, of course, appreciated further by UK consumers."
Image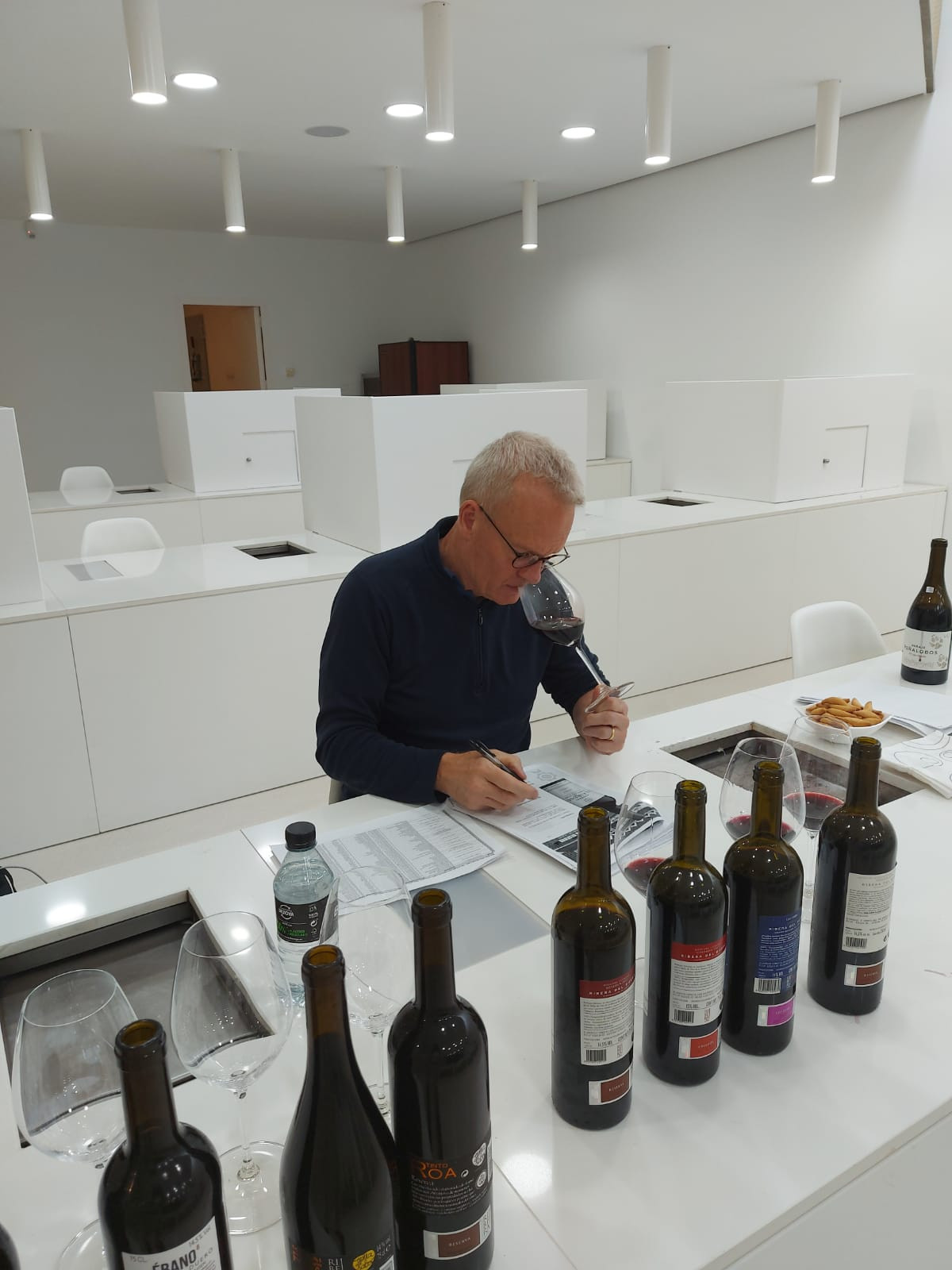 Located in Castilla y León, north of Madrid, Ribera del Duero DO is the cradle of many of Spain's most sought-after and applauded wines, earning its place as Spain's most prestigious wine region. A famously extreme region, with one of the shortest growing seasons in the world, Ribera del Duero benefits from an array of complex soils, high altitudes and old vines. Each and every wine from this extraordinary region offers an honest expression of this unique terroir.
The Ribera del Duero Top 100 selection is available to view, complete with tasting notes, at the bottom of this page.
Tim's first ever full Ribera del Duero Special Report is also available to purchase at https://timatkin.com/reports/